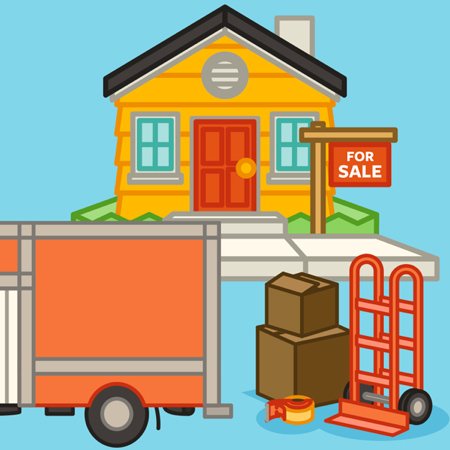 Moving House can be an arduous, stressful day well, that's what everybody says but if you get your ship in order and make the correct preparations pre-removal day it will only be the lawyers on the day that make hard work of your house sale! Here are some pointers to help you along the way!
Make sure you pack all your belongings with their new location in mind. For example if your sofa is going in the conservatory in your new home label this item conservatory which will save valuable time on move day.
Move or re-position items that will obstruct your movers and the moving day. For example any coat hangers or shoe racks that live behind your front door or bins and BBQ's loitering in your side exits beside your house which are useful access points for movers on moving day!
Make sure your boxes are labelled correctly as too their location in the new house. Write in clear marker pen on the top and side of the box their location and write a floor plan for your removal men as to what the labelling system for the rooms in the new house are! Eg, MB ground floor! master bedroom floor 1
Make sure personal effects are out of reach of removal men and marked clearly. Locate these on your main bed or in your dining room on a surface table or worktop include all important moving documents that you need for estate agents.
Make sure all heavy boxes are kept separate from boxes containing breakable eg crockery, small pictures and fragile goods so they don't get stacked together on the removal truck and are clearly labelled.
Pack boxes ¼ full with books or other heavy items. Don't pack boxes all the way to the top. Use appropriate boxes for items. E.g, use small boxes for breakable items like glassware so they are protected and compact!
Make sure all bottles and foodstuff have lids and lids that are fastened to avoid spillages on to your furniture and other electrical items.
Pack mirrors face to face with a layer of bubble wrap in between and then tape them together is the best way to avoid damage. Shrink wrap the top and corners to avoid them getting chipped or damaged.
Any soft items like duvets and pillows are best to be bagged up in order to save boxes and use as protection when loading the removal truck on your move.
For further advice please contact Leicester Movers at https://www.leicestermoversandstorers.co.uk/home-moving-services/
Thank you.